April 27, 2018
Live From Las Vegas- The Music of Frank Sinatra and Cher
April 27, 2018 - April 27, 2018
7:00pm – 10:00pm
CCA
Categories: Calendar View, Concert, Current Events, Drinks, Frank Sinatra, Live Music, UNIQUE
Tags: Cher, Concert, Frank Sinatra, Las Vegas, Variety Show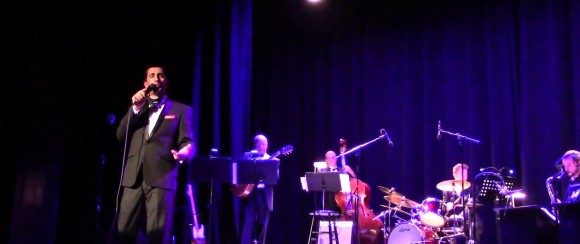 Chris Jason And Joelle Righetti Fly In From Las Vegas This April!
Chris Jason has been a professionally working musician for over 25 years and is considered to be one of the foremost Sinatra stylists around. Chris is not an impersonation of "The Chairman Of The Board", but a tribute to the music of Frank Sinatra. The Great American Song Book has been his passion since the age of six, and with every performance each song is sung with utter respect for the man himself, Frank Sinatra. Chris has crafted his art throughout the years and has made this music come to life in his own way, his own true voice, his own personality shines through and each performance is kissed with the essence that is Frank Sinatra. Chris takes the stage over 200 times a year to audiences both young and old and performs both solo and also with his incredible 8 piece band.
For over three decades, Joelle Righetti has worn many hats in her show business – singing, actress, Cher impressionater, magician's assistant, musician and songwriter. Born in Youngstown, Ohio, raised in Las Vegas, and proud of her Italian Heritage. Joel has Grace the Las Vegas stages with production such as " Lance Burton ", " Sigmund and Roy " and " Vegas! The Show ". Currently you can catch her in "the Rat Pack is back" show nightly at the Tuscany hotels as a special guest star. Joel has also been a singer / songwriter locally and nationally. A S.A.G. actress, she can be seen in featured film " Billy topit " as featured in Amazon Prime
.